Lamb Meat Cuts From A Carcass Breakdown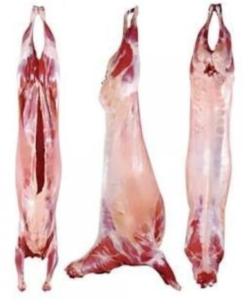 You may have seen my other articles on beef forequarter, beef hindquarter and pork carcass breakdown, so today I will show you a video of how a master butcher expertly cuts, trims and slices a whole lamb into ready to cook lamb meat cut portions. 
I have turned to a video from The Scott Rea Project to show you how it's done. Watching the video you will see how he uses a butchers handsaw and his sharp knife to masterly remove each primal and then using his skills turn each piece into what you may have already seen in your butchers display cabinet or supermarket shelves.
Lamb is a favoured meat for many people around the world with many different cooking styles and also each country has different names for the cuts that they sell. I have a Lamb Cuts Chart within my website so you can see the international names that are used in the export markets that you may be familiar with. Feel free to check it out and also see some sub-primal cuts that can be extended out from an original primal for further tasty and delicious meals. Continue reading →