Ordering Quality Meat On-line…
Disclaimer: If you make a purchase through the links posted below, I may receive compensation.
With our ever increasing busy life style, more and more people are turning to the internet to order their every day product requirements. Most people have ordered one thing or another on-line and had delivered to their home or work place. We have become quite comfortable with the process and convenience that internet shopping has to offer. Most standards of delivery for these non-perishable items has now given confidence to people to order their foods on-line. The high care of packaging, handling and delivery of perishable foods have opened the door for food businesses and companies to provide an added service of delivering right to your door step.
Ordering meat on-line has never been easier and there are many businesses and companies show casing their fine quality meats whether it be Gourmet Meats, Quality Beef, Lamb, Pork and Chicken or for the adventurous meat devours, the Exotic Game Meat range.
Below I have a number of meat on-line ordering and delivery companies that I have researched, and from a butchers perspective believe they have the meats and complimentary products that any customers would be satisfied ordering from. Click the links and browse the websites if you wish to try my recommended choices.  You will need to register to commence your first order. They all provide information for delivery and are always available should you have questions or queries.
---
Snake River Farmers and Double R Ranch are a family owned and run business. They strive to produce the highest quality beef and pork in the US and they were founded in 1968. SRF control all aspect of the business and can boast the fact that they can deliver your selections from Paddock to Plate delivering right to your door step.
Their American Waygu Beef selection is vast with many high quality sort after cuts. There is a great BBQ pack selection for those who are not sure what is best for the moment and great BBQ favourites like Waygu Brisket and
Waygu Tri-Tip. SFR provides valuable information with a Perfect Steak Guide which is downloadable that guides you on which steak is the best buy for you.
Click this American Waygu Beef to go straight for the top quality meat on offer at the moment. Feel free to browse Snake River Farms website as they have amazing quality Waygu beef and Kurobuta Pork as well.
If you are wishing to have that unforgettable Waygu beef flavoursome experience then Snake River Farms is my top choice for you to try.
Go to SRF POMOTIONAL DEALS PAGE
---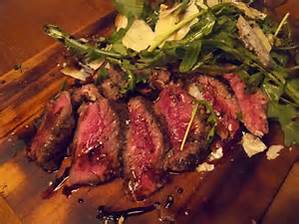 Us wellness Meat Sells quality grassland meat products to satisfy your every need. Founded by life long farmer John Wood who raises his quality cattle for a growing grass fed beef consumer base. John's unique way of raising his cattle over years of trial and experimentation has given him the results of producing consistent, tender and exquisite tasting quality beef. 
Buy US WELLNESS GIFT CARDS for someone special…
---
Fossil Farms produce and market a wonderful range of Exotic and Game meats. They pride themselves with the use of environmental,  responsible, ethical and sustainability with their raising of their animals in a natural environment. They partner with farms and ranchers that have joined them with the same thinking and ideas to produce quality meats for an ever expanding customer demand for these new tasty meat experiences. Choose from a variety of cuts from kangaroo, alligator, elk, bison and even rattlesnake to tempt your adventurous taste buds. With featured chefs to help you with some unique recipes.
Alternatively, if you are a Amazon customer, you can find some delicious and tasty meats available on the Amazon Store like these lean Bison steaks and burger combo packs. Very convenient if you already have an account with Amazon. Just click on the photo to take you to the store.
These are just a few on-line ordering meat companies that have a wide range of products to suit your needs. If you have a favourite on-line meat store that you wish me to add or research, then drop me a line in the comments box and I will gladly take a look. Alternatively, let me know your experiences with on-line meat deliveries. I would love your feedback.