Beef Rib and Pork Ribs Cutting Styles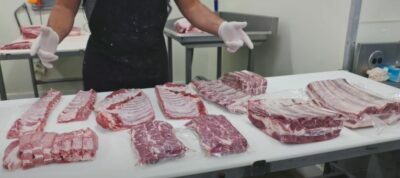 Seth and Scott, the Bearded Butchers, have decided to explain the differences and similarities between the tasty and popular meat cuts that come from the rib section of the animals. They've put together a great video firstly showing where the beef and pork ribs are on the carcasses and how they are cut down and prepared the way you see them ready for purchase and cooking in your butchers.
They go through explaining and showing how different styles of cutting preparation can produce different items from the same first primal piece of meat. Seth does a side by side comparison of beef ribs and pork ribs showing that they are similar but have their own differences because of size and textures. The guys go all the way and perform a full on cooking demo with their friend Dan using their own Bearded Butcher Spice Blends, showing their techniques on how to deliver an incredible tasty cooked end product.
Continue reading →