Ordering Quality Meat On-line…
Ordering meat and food in general on-line in China has become easier and easier over the past few years. There are many food on-line stores popping up all over the net in China as the consumer in China have turned quickly to on-line shopping with gusto. In Shanghai you can even order a cup of coffee from Starbucks and have it delivered to you door in a very short time. Crazy but true.
There are many companies catering to an ever growing on-line ordering savvy customer and many, cater not only to the Chinese consumer but also have many language alternative websites to cater to the wide range of expatriate nationals  living and working in China. Not only has the World selection of products increased quickly but the delivery system has improved and continues to improve at a rapid rate, with delivery time slots starting from very early in the morning to very late in the evening to cater to the customers needs. Competition between on-line stores is fierce with everyone using very attractive value savings promotion to gain new customers and entice old customers to increase their purchases.
Ordering meat on-line in China has never been easier and many companies source their fine quality meats whether it be Beef, Lamb, Pork, Chicken or Marinated prepared meats from local producers and importers with meats from a wide range of Countries. The products are safely prepared with many companies employing professional staff that cut, pack and store the meats correctly.
Below are a few on-line ordering and delivery companies that I myself have used and still use, and from a butchers perspective believe they have the meats and products that any customers would be satisfied ordering from. Click the links and browse the websites if you wish to try my recommended choices.  You will need to register to commence your first order and they all provide information for delivery. The customer service people are always available should you have questions or queries. 
Kate and Kimi is my wife's favourite on-line grocery shopping store. Kate and Kimi promote themselves as a Community Based Food Website catering mainly to expat consumers. They have on-line store platforms in different languages including, Chinese, French, Korean and Japanese with customers service people from all around the World to help their customers with  all enquiries. 
The meats are sourced from reputable importers and suppliers that cut, pack and prepare to Kate and Kimi's requirements. They have professional butchers that source, test and carefully select the meats that they promote and sell. Kate and Kimi has developed their own brands with production, marinating and packing carried out at Chinese Govt approved processors.  Kate and Kimi also carry Kosher meat directly imported from Uruguay. I have not seen Kosher meat sold any where else in Shanghai. They also cook meats and meals at their own Blue Sky Kitchen, with many recipes from the community based staff bring their home styled meal ideas to their customers. Meals that they feed their own families with. I like that syle.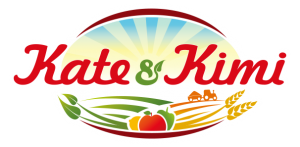 I often let my wife know what meats to order for our own consumption as I feel the selection from Kate and Kimi is the best in Shanghai at the moment. If you are searching for good quality meat, fruit, vegetables and imported groceries, you must try Kate and Kimi.
Next on-line store is…
Another well stocked on-line store in China. Epermarket carries a large range of imported foods again mainly catering to the expat customer base. They also have language selections and are well respected amongst the expat community. I have not used Epermart but know of friends that use them and only say good things about the company. 
Epermarket meat selection is also impressive and the variety and range of sausages is great. Their selection of steaks
are sourced from reputable suppliers and importers and also are cut, packed and prepared by professionals. 
Epermarkets website is beautifully presented and the choices of foods are a welcome to any customers looking for their favourite home missed items.
Another great on-line store...Epermarket
Next on-line store in China on my list is…
Fields on-line grocery store was one of the first on-line platforms that braved the China market place some years ago. They are now taken over by Sun Art Retail Group Limited, a Hong Kong stock exchange listed company that also has off-line supermarkets. During the early days Fields were regarded as the best on-line store in Shanghai amongst the expat community, bringing a new dimension into the grocery food industry. They were regarded as the most expensive store but now that there are other choices in the market place Fields has joined the ranks of many on-line stores competing for customers.
Their products and product selection are second to none sourcing from reputable suppliers and importers alike and they also carry an extensive range of  imported meats from around the World and local meats from selected suppliers.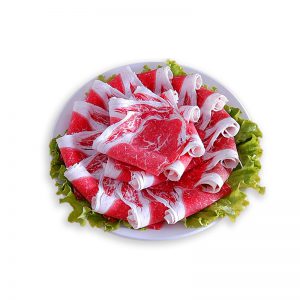 They also have a great range of burgers and sausages like Epermarket and I like the product description when you click on the item with very detailed information for the customer.
Fields have a very good reputation within the Chinese market as they have many products suited to the local customers as well as the expatriate customers. 
We have purchased products from Fields as well and are very happy with the items and customer service when needed. Feel free to try Fields out as I am sure you will be happy as well.
Ordering meat on-line from any of the above companies in China will surely put you in the right direction for quality, well prepared and safe meats. I am happy to recommend these choices and hope I have helped you find information that you are looking for. Feel free to drop me a line with your thoughts on meat on-line shopping in China…
Thanks John