Butchering Accessories, String, Seasonings, Thermometers 
These items are must haves when embarking into the home butchering venture. Adding these bits and pieces will just make butchering easier without worrying about what's missing to make the work fun. Just a few items that I think are necessary. Prices vary and change often so just click on the item you are looking for to get the current sales price.
See my MAIN MENU Category for other items.
---
Regular Use Items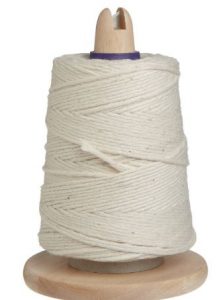 Butchers Hooks
Regency Cooking Butcher's Twine on Handy Dispenser with Cutter for Meat Prep and Trussing Turkey
Traeger BAC427 Oren Butcher Paper Grill Accessories
Meat Thermometer,Waterproof Instant Read Kitchen Thermometer
Safety Cut Butchers Protection Steel Glove
Meat Storage Buckets and Brining Buckets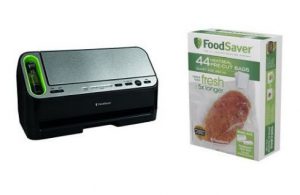 FoodSaver 8″ & 11″ Vacuum Bags Rolls BPA free,  Unique Multi Layer Construction 44 Quart Size Bags, Clear
FoodSaver V4440 2-in-1 Automatic Vacuum Sealing System with Bonus Built-in Retractable Handheld Sealer & Starter Kit With Vac Bags
Amazon Basics Premium Stainless Steel Marinade Meat Injector
Top Rated Bellemain Stainless Steel Non-Slip Mixing Bowls with Lids, 4 Piece Set Includes 1 Qt., 1.5 Qt., 3 Qt. & 5 Qt.
Rubber Protection Safety Waterproof Gloves For Cleaning
Plastic Funnel For Sausage Making (used to flush water through wet pack casings)
---
Sausage Seasonings…
---
Sausage Casings…
---
Marinades and Seasoning Rubs
Weber Grill Spices and Seasonings JUST ADD JUICE 1.12 OZ Marinade Mix variety 6 pack, Caribbean Jerk , Original BBQ , Garlic & Herb, Teriyaki, Citrus Herb , Lemon Pepper
Assorted McCormick Grill Mates Marinades & Rubs Variety Pack , 9 count Island Woodfire Grill, Baja Citrus, Chipotle Pepper, Smoky Ranchero, Korean BBQ, Smoky Applewood, Brazilian Steakhouse, & Brown Sugar Bourbon
---
These are quite a few items covered and if you are unable to purchase through Amazon, you can find similar items on eBay HERE.
Whether you need some of these items to top up your butchers cupboard or embarking on the start of a butcher cutting exercise at home, these items will help you get started. If you need other items such as knives, machinery and smokers, then see my MAIN MENU Category HERE.
Thanks…John