BBQ Pit Slow Cooking – The Pit Barrel Cooker
Today I am going to talk about the PIT BARREL COOKER. I came across the Pit Barrel Cooker when I was searching smokers and BBQ pit slow cookers for a friend. I was taken back to my younger days at learning and reading about this wonderful product. The idea and style brought back many memories for me as my mates and I have cooked many times on my Dads farm in South Western Australia on 44 gallon drums cut in half long ways and also drums cut cross ways and these types of old quick made up BBQ's always produced the great rustic out back style BBQ that tasted fantastic. My mates and I have had more than a few BBQ and beers with our old 44 gallon drum.
 So I knew that the Pit Barrel Cooker was a winner but I did a bit more research and found that the Pit Barrel Cooker has had rave reviews that continue to grow day by day. So I will explain all about it right now…
 The Pit Barrel Cooker's design uses the convection technique allowing the heating and cooking of the meat from all directions. Because of its cylindrical shape and Hook-and-Hang method the heat surrounds the meat and cooks and heats from all sides. This process produces consistent heat temperature allowing the meat to cook evenly all the way through and allows the BBQ chef in charge to deliver a consistent great tasting perfectly cooked roast every time. See the images below demonstrating the convection cooking method courtesy of pitbarrelcooker.com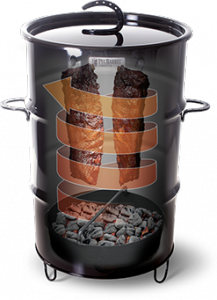 Pit Barrel Cooker 
Convection Heat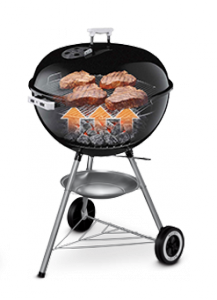 Traditional Grill
Direct Heat  
AmazingRibs.com declares Pit Barrel to be the "best bargain on a smoker in the world", and gave it their top Best Value Gold Medal Award.
Famed writer and TV host, Steven Raichlen, added Pit Barrel to the line up of grills and smokers at his Barbecue University where it stands alongside cookers with five figure price tags.
 Barrel cooking is nothing new but the patented meat hanging concept produces perfectly cooked meals every time and allows people to spend less time preparing food and more time enjoying the company of their guests. Anyone that enjoys outdoor cooking will be amazed of how the PBC continually produces succulent tender tasting meat every time. The flavours are retained and the cooked evenness is always consistent. The simple design just works fantastically. Here is how the PBC compares to other bbq grills…image courtesy of pitbarrelcooker.com
 The Pit Barrel Cooker Company has also produced and launched their own line of Pit Barrel Cooker Rubs. The team has tested the rubs that are best suited for meat cooking in the PBC and the rubs make it even easier to achieve great tasting results with little to no hassle. Or try some of my own Seasoning Rub and Marinade recipes.
What you get when you buy the PIT BARREL COOKER…
1 30 Gallon Steel Drum/Lid

8 Stainless Steel Hooks

2 Steel Hanging Rods

1 Charcoal Basket

1 Standard Grill Grate

1 Wooden Hook Remover

1 Three-point Barrel Stand

1 All-Purpose Pit Rub

1 Beef & Game Pit Rub
 All for the price of $299.00
 It comes with easy to use instructions for first time users and easy maintenance steps.
 Click the PIT BARREL COOKER CO to get your PBC home delivered for your next outdoor cooking party.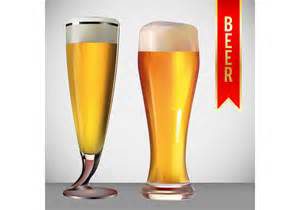 You will not be sorry you spent your money on the Pit Barrel Cooker and it will simply add another cooking technique to your arsenal. There is no need to adjust vents and temperatures. Just Hang it and let it go and you will be the hero in your back yard. Once set and done you can enjoy those beers with your guest.
 Let me know on your cooking experience with the PBC, I would love to hear from you.
John